Swanson Opposes Tax Hikes on Illinois Families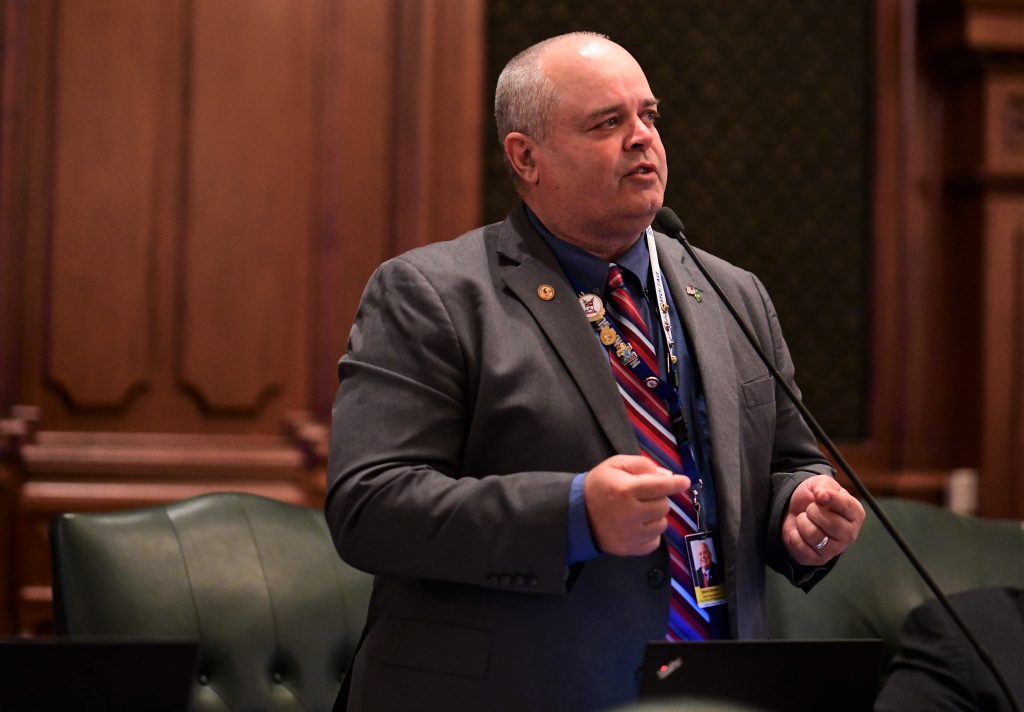 "I oppose these vehicle registration fee increases and a more than doubling of the gas tax— aimed at already overburdened taxpayers," said Rep. Dan Swanson preceding the passage of a package of tax and fee increases on Illinois families in order to fund a Capital Spending Plan.
"These tax increases disproportionately affect seniors on fixed incomes and those of us in rural areas who have to travel longer distances for work and medical appointments," said Swanson.
"The taxpayers in our district did not give us a blank check. Eventually the well goes dry," Swanson critiqued.
A myriad of tax and fee increases were passed in the first year of Governor Pritzker's first term; all were adamantly opposed by Representative Dan Swanson.
Area Leaders Nominated for Women's Recognition Brunch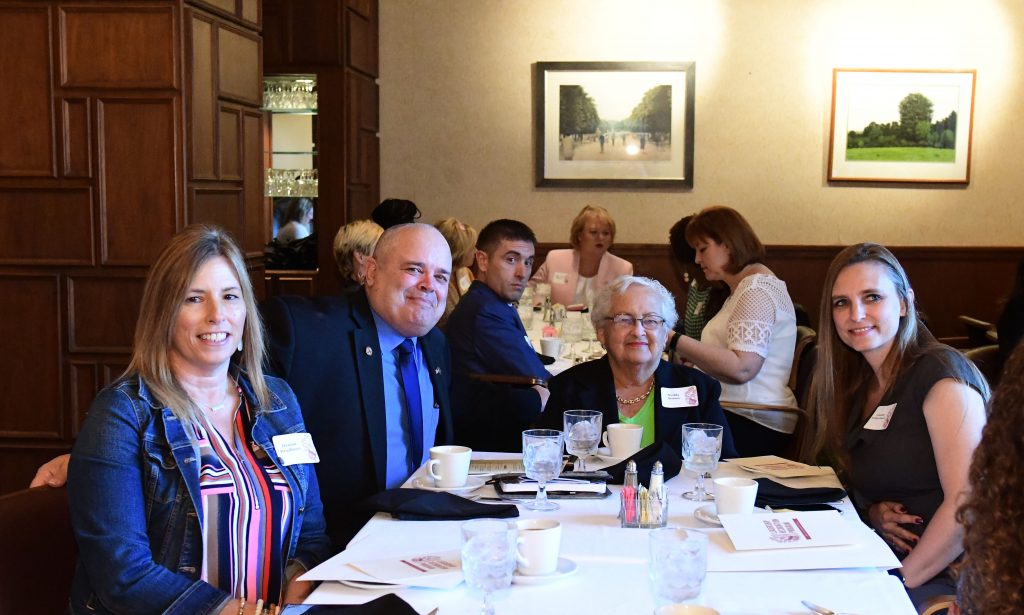 Representative Dan Swanson welcomed area leaders Nedda Simon, Denise Bradburn and Jennifer Russell to Springfield in April 2019 for a women's brunch that honored the contributions of emerging female leaders from throughout the state.
"The purpose-driven lives exemplified by the women in this room are awe inspiring," Rep. Swanson said about the recognition brunch. "We all have a tendency to get frustrated about Illinois' direction, but it's energizing to hear from so many who are working hard to change that narrative."
Three honorees from Rep. Swanson's district were part of a group of about 40 emerging female leaders who are each taking bold steps to make Illinois a better place to live and work. In addition to the recognition brunch, the group participated in a discussion about what issues are important for Illinois women and how the General Assembly can help create policies that reflect their priorities.
"It's my privilege to nominate and recognize these outstanding leaders in our region," said Rep. Dan Swanson. "This luncheon was designed to bring together these exemplary women leaders and learn about their priorities, feedback and hopes for Illinois' future."
After the brunch and discussion group, the leaders were able to watch a portion of Tuesday's legislative session from the House Gallery, where they were introduced and further honored by House Republican Leader Jim Durkin. The group finished the day with a tour of the State Capitol.
Swanson Strong for Veterans & Seniors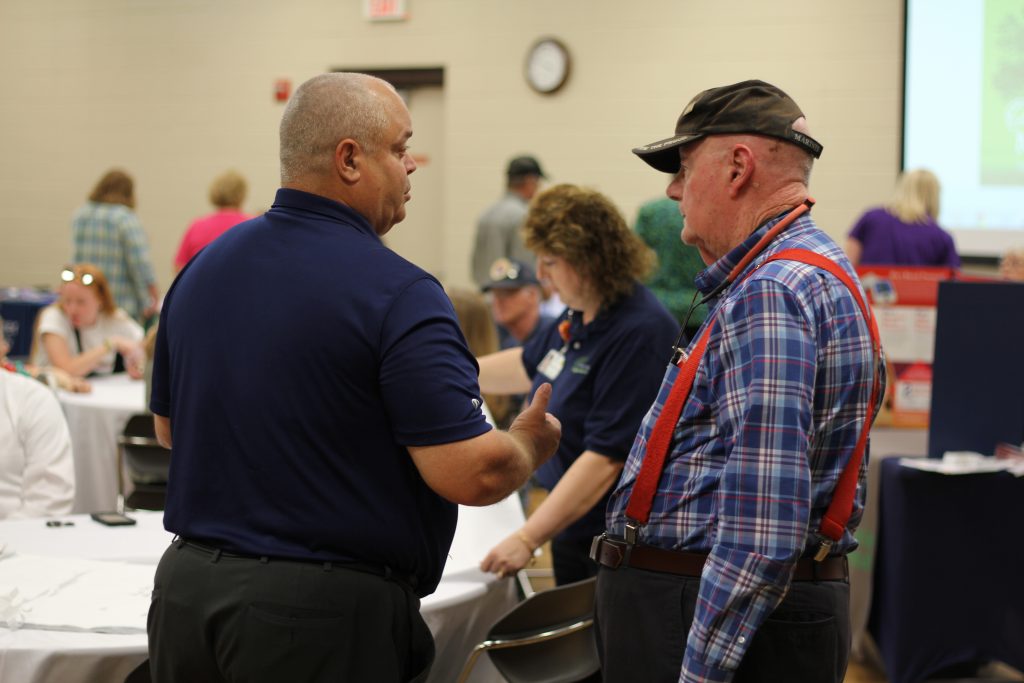 It's a strong priority of Rep. Swanson's to stand up for Veterans and honor their commitment to defending us all.
Rep. Swanson sponsored and passed legislation this Spring to create license plates honoring veterans of the Cold War.
"Many of our Cold War veterans do not receive the recognition they deserve despite their service to the United States during a critical time in our history," said Rep. Dan Swanson. "Now we can honor their service and say thank you with this proper recognition of their work in serving our Nation."
Any veteran that served in the United State Armed Forces between August 15, 1945 and January 1, 1992 may apply for the plate (or decal) referencing the Cold War. The decals can be attached to the universal veterans plate. The new Cold War plates have no additional fee attached and will be designed by the Illinois Secretary of State.
In addition to signing the Cold War License Plate Bill into law, Governor Pritzker also signed Swanson-backed legislation, Senate Bill 2076, to bring the Illinois Code of Military Justice in line with the federal Uniform Code of Military Justice.
Continuing his unwavering commitment to Veterans, Rep. Swanson again hosted several Veterans & Seniors Resources Fair in his district at the end of July. The goal of these events will be to help connect Veterans with state and local resources in our region. "I know it can be a sometimes-daunting task to cut the red tape put in front of our returning heroes. Helping Veterans and area residents to be able to connect with a real, live person from these agencies, face-to-face, is an important aspect to their getting the help and assistance they need," said Swanson.
Swanson hosted Veterans & Seniors Resource Fairs in 2019 in Mercer County, Henry County, Bureau County, and Knox County.
Swanson Bill Helps Substitute Teacher Shortage
House Bill 2982, sponsored by State Representative Dan Swanson, will help streamline background checks on substitute teachers in an effort to help address the substitute teacher shortage impacting school districts throughout Illinois.
"After hearing from school districts throughout West Central Illinois, I worked with local Superintendents to craft legislation to streamline background checks of substitute teachers in an effort to address this crisis," said Rep. Swanson. "By allowing better sharing of this data between Regional Offices, we can make this process easier to get qualified substitute teachers into classrooms in which they are most needed."
Provisions of the legislation allow Regional Offices of Education to share a cleared background check with another neighboring ROE on a substitute teacher applicant to allow substitute teachers to more easily teach in multiple ROE territories without duplication of the same statewide background check in each Region.
Swanson Continues Push for Healthcare Reforms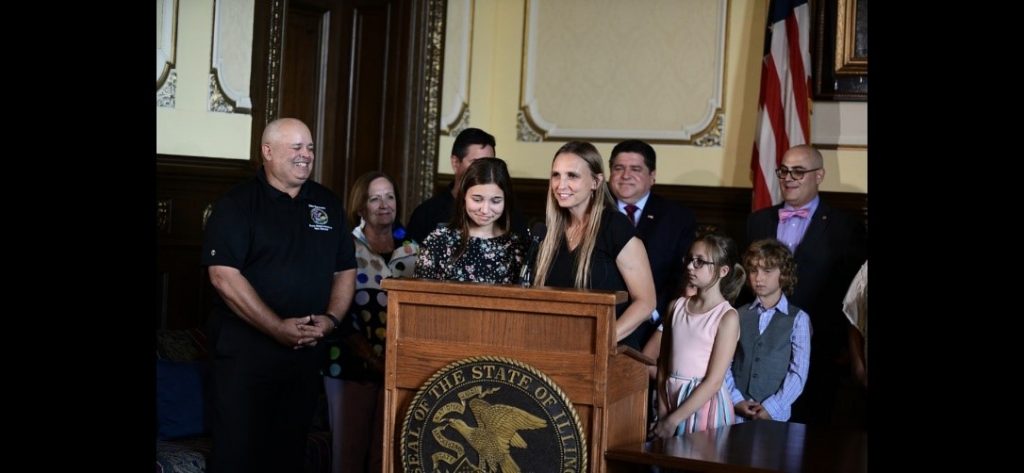 Continuing his advocacy for patients facing issues like tick-borne illness and Spinal Muscular Atrophy Awareness, Representative Swanson again sponsored several bills this Spring to accomplish important healthcare reforms for patients.
In February 2018, Swanson introduced House Bill 4515, the Lauryn Russell Lyme Disease Prevention and Protection Law, which allowed Illinois doctors to go beyond CDC protocols when treating especially persistent cases of Lyme disease; like the one Lauryn had; without facing punishment from state regulators. It also created task forces to study the disease and provide educational resources to health care providers about its symptoms and treatments. The bill passed both houses and then-Governor Bruce Rauner's amendatory veto was overridden in November to make the bill become law.
But neither Swanson nor the Russells were satisfied just yet. There was still work to be done on the issue of proper treatment of Illinoisans with Lyme disease.
"We found once they were diagnosed with Lyme, many of the private-pay insurances were no longer paying, after initial protocol treatment," Swanson said.
This year, Swanson introduced legislation to amend the Illinois Insurance Code to require insurance policies "to provide coverage for long-term antibiotic therapy for a person with a tick-borne disease," like Lyme disease. That legislation passed both Chambers and was signed by the Governor in August 2019. Also in August 2019, Swanson presented the Parlier Family of Galesburg with a House Resolution 342 recognizing Spinal Muscular Atrophy- SMA Awareness Month. Rep. Swanson previously worked with the Parlier Family in passing legislation to recognize the month to help spread awareness of the neuromuscular disease and amends the Newborn Metabolic Screening Act to require the Department of Public Health to provide all newborns with screening tests for the presence of Spinal Muscular Atrophy.