Inside:
ComEd 4 corruption trial results in guilty verdicts
Federal judge issues injunction against gun ban
Deputy Weist Memorial dedicated
More news
Thank you for subscribing to my e-mail newsletter. You can get more news and information about state government by visiting my website at repswanson.com.
ComEd Four corruption trial results in guilty verdicts
Four executives of the utility company ComEd were found guilty in federal court in Chicago on Tuesday on corruption charges tied to a bribery conspiracy involving former Illinois House Speaker Michael Madigan. Prosecutors alleged that the four executives were involved in a scheme that paid more than a million dollars to Madigan allies for little or no work in exchange for Madigan passing legislation favorable to the company.
With these convictions Illinois adds another sad chapter to its long story of government corruption. We have to pass real, meaningful ethics reform if we are ever going to restore public trust in state government.
Federal judge issues injunction against Illinois gun ban
U.S. District Court Judge Stephen McGlynn issued a preliminary injunction last Friday against the gun ban law that was rushed through the House and Senate in January. Governor Pritzker signed the legislation into law a few days later. I voted No on the gun ban.
The judge ruled that the law is likely unconstitutional. His ruling stops enforcement of the ban and upholds the Second Amendment rights of law-abiding Illinois citizens. To make Illinois safer we need to focus on enforcing our existing laws, prosecuting criminals to the full extent of the law, and stop the demonization of our police officers. House Republicans recently released a series of proposals to improve public safety in Illinois.
This is not likely to be the last word on the matter, as there are other lawsuits against the gun law, and an appeal of Judge McGlynn's ruling is still possible. This week an appeals court placed a stay on the injunction, which itself can be appealed, so there are sure to be many more twists and turns ahead.
Memorial dedicated for Deputy Weist
Last weekend marked the one year anniversary since the death of Knox County Sheriff's Deputy Nick Weist. He gave his life in service to the community during a high speed chase with a fleeing suspect on Highway 150 near Alpha.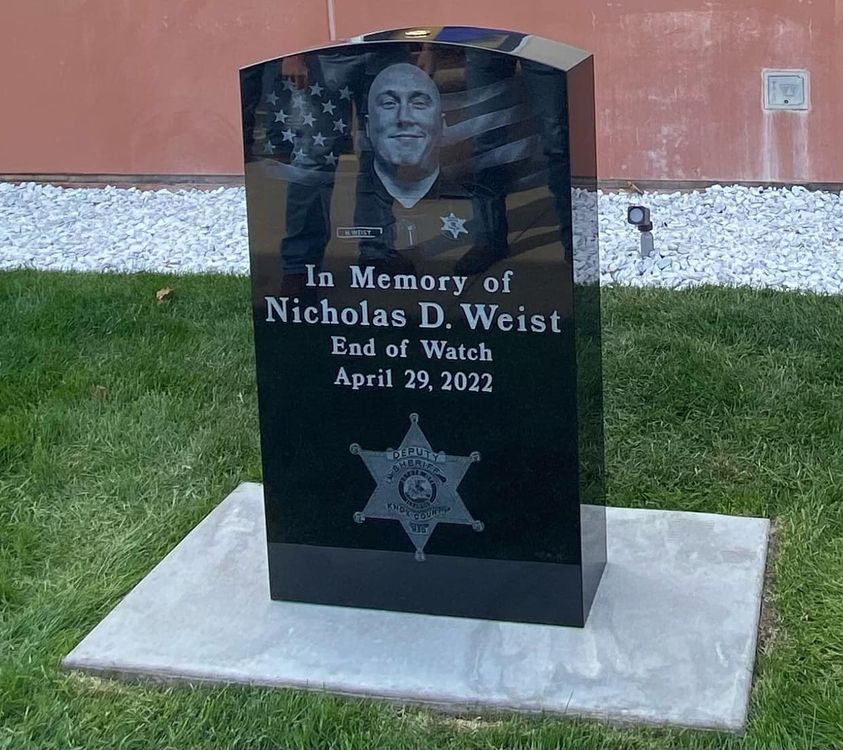 To mark the occasion, a monument was dedicated in his honor in front of the Knox County Sheriff's Department. It was a moving tribute to a man who made the ultimate sacrifice to keep the public safe.
Legislation is currently pending in the General Assembly to name a section of Route 150 in honor of his sacrifice.
House recognizes state champion Moline Maroons
We were joined in the House chamber recently by an outstanding group of young men from Moline, the 2023 Class 4A state champion Moline Maroons boys basketball team.
The Maroons took the state title with a 59-42 win over Benet Academy at the State Farm Center in Champaign, completing a 35-3 season.
My congratulations to Coach Sean Taylor and all the members of this championship team. Best wishes for continued success!
More news
Barriers hold as Mississippi River crests in the Quad Cities
The latest river stages in our area
Illinois House Republican Leader hoping for balanced state budget
Illinois National Guard to commemorate 300 years of service with full day of events
Medicaid renewals resume for first time since beginning of COVID-19 pandemic