Inside:
Elimination of cash bail goes into effect
Another warning about state tax revenue
DCFS enforces policy that does not exist
Sherrard dedicates veterans memorial
Illinois becomes first state to eliminate cash bail
Almost three years ago, in the closing minutes of session, legislation was rushed through the House and Senate to eliminate cash bail in Illinois. It was done over the objections of police, prosecutors and victims' advocates. I joined all the House Republicans in voting No.
After the bill passed it was challenged in court by a large bipartisan group of state's attorneys. Earlier this summer the Illinois Supreme Court found it Constitutional and set Monday as the date for its implementation. Crime continues to be a serious problem in Illinois, and I; along with many in the law enforcement community; am concerned that this change will only make things worse.
While Democrats have largely ignored the input of law enforcement, House Republicans have worked with police, prosecutors, court administrators and others who will be on the front lines in dealing with the effects of this new policy. Our caucus put forward a long list of ideas for improving public safety in Illinois, and we will continue to push for policies to keep Illinoisans safe. I hope the Democrat majority in the legislature will join us in doing so.
Another warning about declining state tax revenue
Earlier this year the General Assembly passed a state budget which plans to spend $50.4 billion, even though we have been warned repeatedly that the state cannot depend on bringing in enough revenue to cover all the spending. I voted No because I believe in the notion that you should not spend more than you take in.
As we reach the end of the federal COVID relief funds which propped up much of the state's recent spending, the General Assembly's nonpartisan budget monitoring office, the Commission on Government Forecasting and Accountability, has continued to warn us that we are facing a serious problem with revenue. Last week, they gave us another warning.
Income tax revenues to the state declined by $61 million in August. This follows a trend of slowing payroll and wage growth. As inflation continues to eat up much of Illinoisans' disposable income, we will likely see a continued economic slowdown. That will impact the state's ability to bring in the revenue it needs in order to fulfill the promises in the budget.
It's just another indication that we have to be more fiscally responsible and stop pledging to spend money which we do not have.
DCFS caught enforcing non-existent policy
Some day care centers in Illinois have been investigated by the Department of Children and Family Services (DCFS) for potentially violating a rule that does not exist.
DCFS proposed a change to the rules governing the amount of time assistants can monitor children in the day care center's care, but earlier this year a state panel blocked that rule from taking effect. That apparently did not stop DCFS from launching investigations anyway.
The mistake could cause parents to draw the wrong conclusion about a day care center if they see that it has been cited for a violation, even though they did not actually violate any rule that is on the books. A member of the committee which stopped the rule from going into effect expressed some frustration at the failure of DCFS to make its staff aware of the change.
DCFS' acting assistant chief of policy stated that the agency would update the records of any day care center cited for a violation to show that the citation has been overturned.
Sherrard dedicates veterans memorial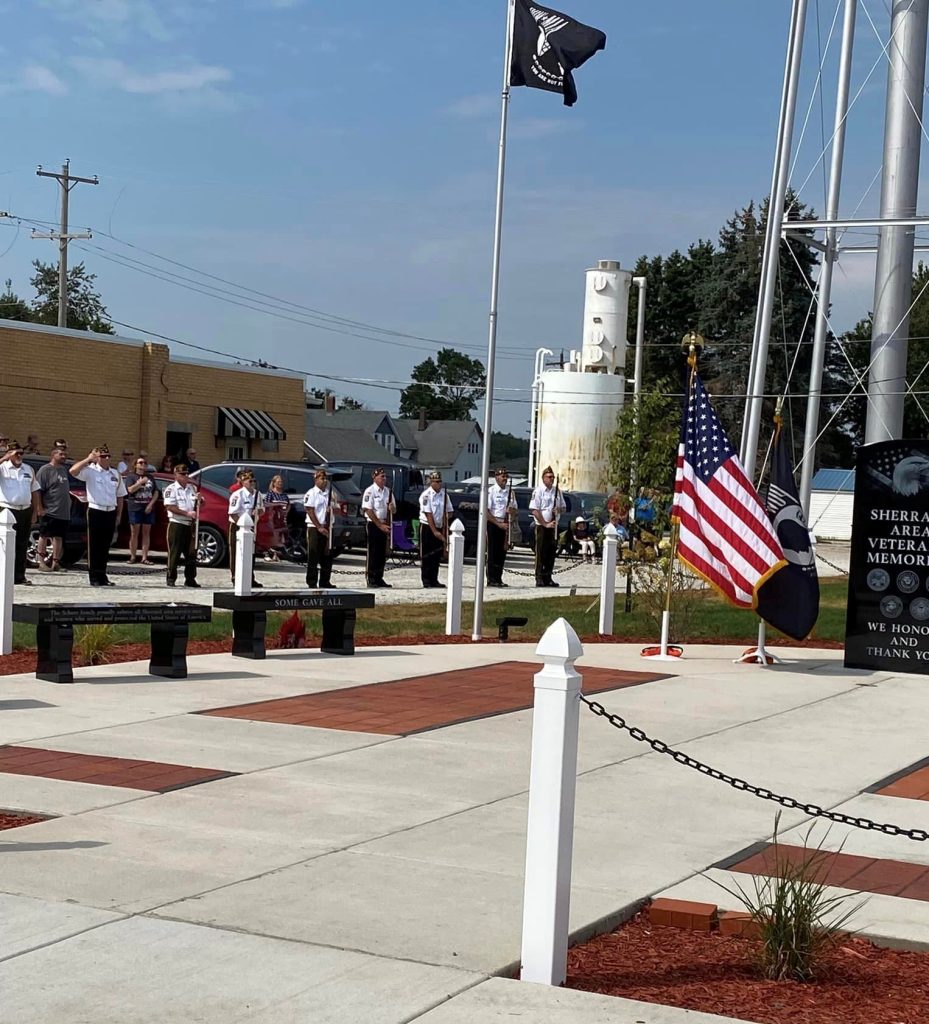 I spoke at the dedication ceremony for the Sherrard Veterans Memorial a few days ago. It was a great ceremony and tribute to area veterans. All of the community showed up, young and old.
It is a beautiful memorial. Outstanding work by everyone involved in making this project and ceremony a reality.
More news
The Caucus Blog: Rep. Swanson's legacy of family farming and public service
Watch out for farm equipment on roadways during harvest season
Several universities across Illinois see increase in fall student enrollment
Illinois is holding over $3 billion in unclaimed funds; how to check eligibility and file a claim
Outdoor music and performance venue proposed for Downtown Galesburg