Inside:
Veto session ends with a whimper
Controversial CO 2 pipeline halted
Gun ban case headed to U.S. Supreme Court
Thank you Veterans
Veto session comes to an end, little action on major issues
The House met this week for the final days of the fall veto session, and the results were less than spectacular. Despite the many serious issues we are facing in state government, there was little action on many of them. We will have many unresolved issues to address when we return to Springfield in January. Here is a quick sample.
Ethics reform: Over the summer four well-connected lobbyists and utility executives were convicted in a bribery scheme tied to the former Speaker of the Illinois House. The former Speaker's Chief of Staff was found guilty in a separate case, and the former Speaker himself is scheduled to stand trial next spring. This follows years of corruption charges, guilty pleas and convictions in other cases. Yet once again, the General Assembly refused to pass any ethics reform.
Estate tax reform: Illinois farmers and small businesses have been hammered by the high estate taxes which the state imposes when the owner of a farm or business passes away. Republicans have introduced legislation to reform the system so that survivors aren't forced to sell when there is a death in the family. Our bills were not considered.
Invest in Kids scholarship: Thousands of Illinois kids have benefitted from the Invest in Kids scholarship program, which gives tax credits to those who donate money to provide them with scholarships. But the program is scheduled to sunset at the end of this year unless it is extended. Republicans filed legislation to extend the program, but it was not called up for a vote.
Sanctuary State: Last week I told you about our bill to end Illinois' status as a sanctuary state and to address the humanitarian crisis taking place in Chicago. Sadly, this too was not allowed to be voted on in the House before we adjourned.
Controversial CO 2 pipeline halted
Navigator CO2 has withdrawn its application to build part of its pipeline through Illinois. The project, called Heartland Greenway, would have crossed several western Illinois counties, including part of our district. Navigator's application in South Dakota was denied a couple of months ago, and they recently stopped their efforts in Iowa as well as Illinois.
I am opposed to these pipelines crossing our district. I don't like the way that eminent domain has been used to obtain the land for them, and I have strong concerns about their safety and federal guidelines overseeing them. New federal guidelines are expected sometime next year. As I have looked into them, I have found it difficult to follow the money involved.
While I am relieved that this project has been stopped, I am sure that we have not heard the last of the proposals to have these pipelines built in our area. I will continue to keep an eye on this issue in the months to come.
Gun ban case headed to the U.S. Supreme Court
A federal appeals court in Chicago refused last week to stop implementation of Illinois' gun ban law, which was hurriedly passed back in January. Opponents of the legislation have vowed that they will seek a ruling from the U.S. Supreme Court.
The Illinois State Rifle Association and the National Foundation for Gun Rights have both said they will appeal the ruling. The appeals court issued a 2-1 ruling upholding Illinois' law. The two judges on the prevailing side claimed that, "we conclude that the state and the affected subdivisions have a strong likelihood of success in the pending litigation."
Writing in dissent, a third judge noted that "The Second Amendment 'right of the people to keep and bear Arms' is not a second-class right," and that "the state of Illinois and several Illinois municipalities have categorically banned law-abiding citizens from keeping and bearing a sweeping range of firearms and magazines."
I voted against this legislation when it appeared before the House because of the way it infringes on the Constitutionally-protected rights of law-abiding gun owners. It is not yet known when the case might be heard before the Supreme Court.
Thank you to our Veterans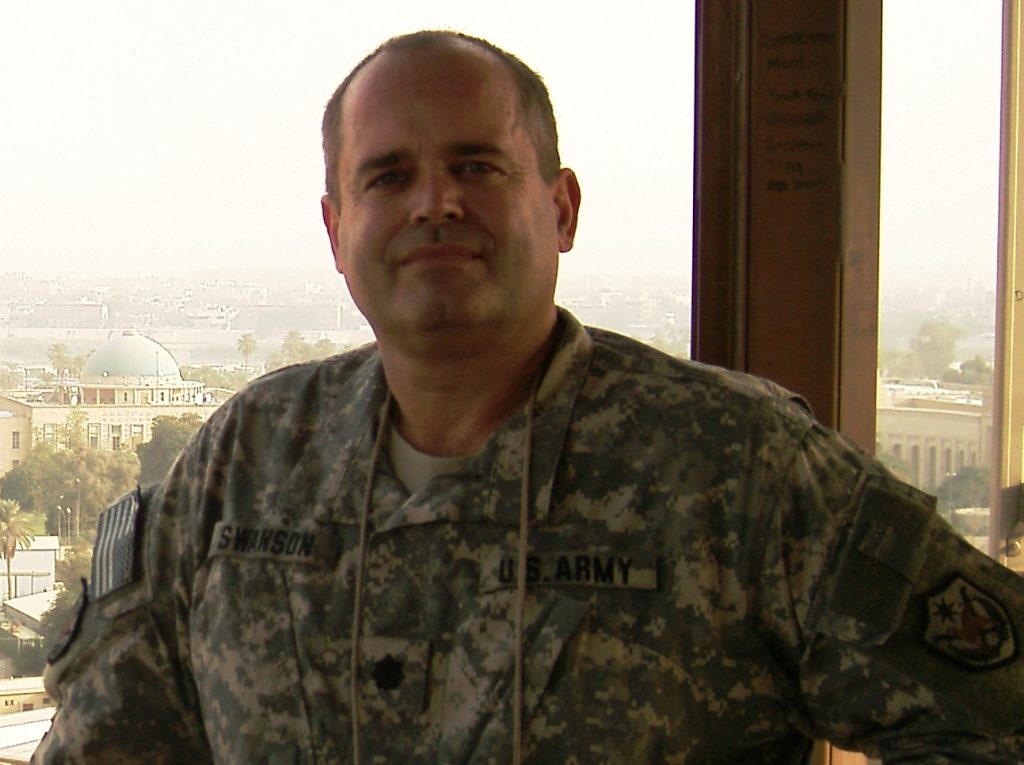 Saturday is Veterans Day. As Americans we have a great many freedoms and liberties which we sometimes take for granted. But we are only able to exercise them because brave men and women have defended those rights for almost 250 years. Thank you to all those who have served and to those who are currently far from home keeping us safe.
More news
House Republicans aim to increase election integrity in Illinois
ISP trooper injured in altercation during traffic stop released from hospital
Illinois is mailing 73K people checks for unclaimed money. Here's how to find out if you're included
Celebrate the season at these QCA holiday events