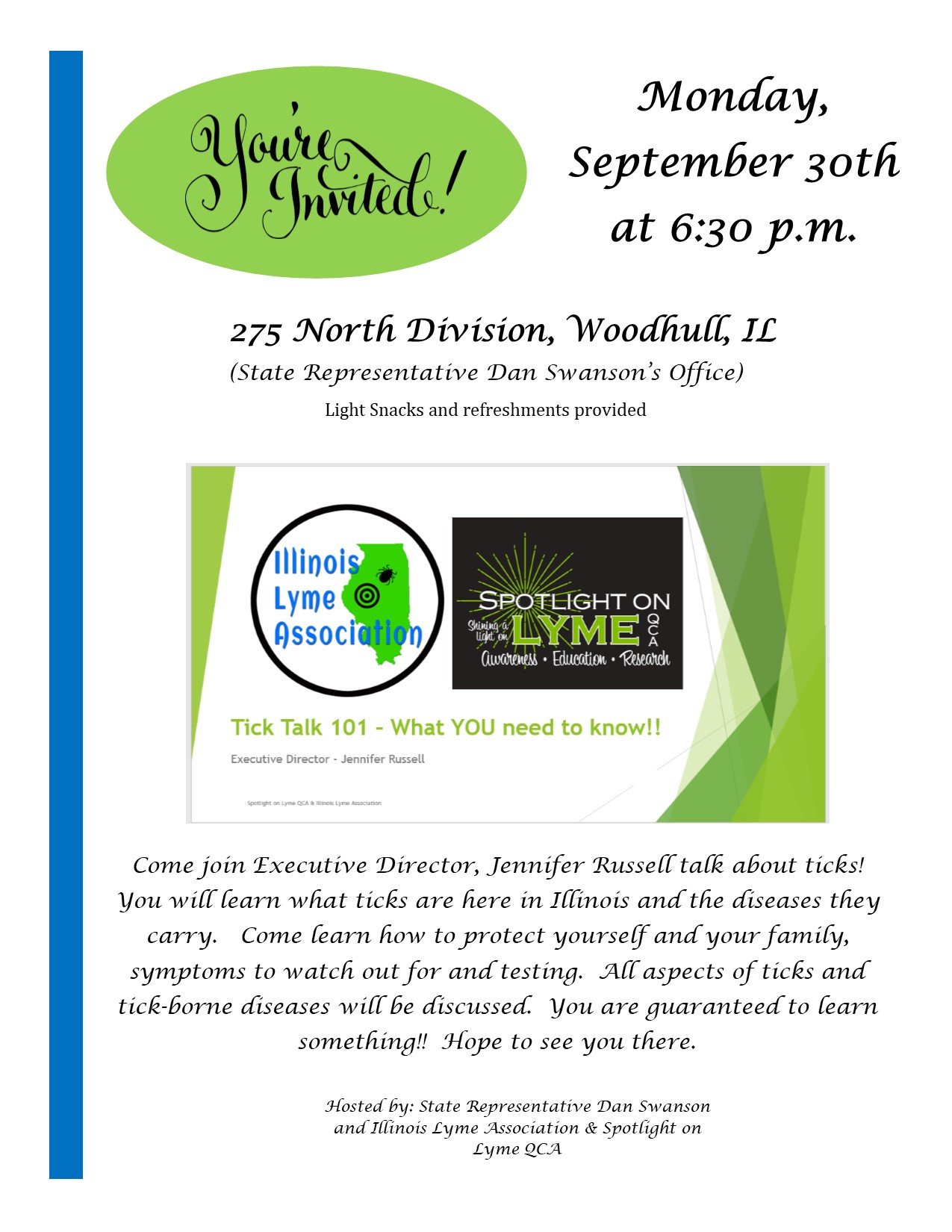 State Representative Dan Swanson announces he will be hosting a "Tick Talk 101" presentation in association with the Illinois Lyme Association and Spotlight on Lyme QCA on September 30 in Woodhull.275
Tick Talk 101 attendees will learn what types of ticks are present in Northwestern and Western Illinois and the diseases they may carry.  Information about precautions to protect your family as well as symptoms and testing information will be provided.  All aspects of ticks and tick-borne diseases will be discussed.
The presentation will occur on Monday, September 30 at 6:30pm at Rep. Swanson's new District Office at 275 N. Division Street in Woodhull.  Jennifer Russell, Executive Director of the Illinois Lyme Association will be the presenter.  Complimentary light snacks and refreshments will be provided to attendees.
In February 2018, Swanson introduced House Bill 4515, the Lauryn Russell Lyme Disease Prevention and Protection Law, which allowed Illinois doctors to go beyond CDC protocols when treating especially persistent cases of Lyme disease without facing punishment from state regulators. It also created task forces to study the disease and provide educational resources to health care providers about its symptoms and treatments. Earlier this year, Swanson introduced legislation to amend the Illinois Insurance Code to require insurance policies "to provide coverage for long-term antibiotic therapy for a person with a tick-borne disease," like Lyme disease.  That legislation passed both chambers and was signed by the Governor in August 2019.